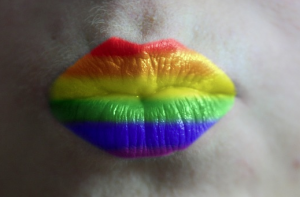 I'm looking forward to singing once again with the Panoramic Voices in the ACMC Pride Concert next month, a FREE event held at the George Washington Carver Museum. "Conductor Brent Baldwin will lead Panoramic Voices in works by John Cage, Aaron Copland, Stephen Merritt, Pauline Oliveros, and Russell Reed". Also on the list of performers for the evening are the fabulous Liz Cass of LOLA Local Opera Local Artists and more!
  

GEORGE WASHINGTON CARVER MUSEUM, CULTURAL AND GENEALOGY CENTER (map)
Free and open to the public
We are proud to be collaborating with Austin Chamber Music Center in their 11th annual Pride Concert. This performance will feature vocal works by a wide variety of LGBTQ composers.
Conductor Brent Baldwin will lead Panoramic Voices in works by John Cage, Aaron Copland, Stephen Merritt, Pauline Oliveros, and Russell Reed. Liz Cass, mezzo-soprano will be joined by pianist Jim James in art songs by Judith Weir and Ned Rorem as well as a selection of songs by local composers Russell Reed and Graham Yates. Katrina Saporsantos, dramatic soprano will perform the Texas premiere of Robin Estrada's "Duayya."
#concert #songs #pride #austin #choir #chorus #singing